Proton therapy information for medical professionals
Proton therapy is ideal for localized, solid tumors near critical organs in the body. It can treat a wide variety of cancers including but not limited to:
Is proton therapy right for your patient?
Here's how to find out.
Take Our Quiz
Is proton therapy right for your patient?
Back
Next
Please make a selection to continue.
All responses are private and will not be shared with a 3rd party.
Most-Advanced Technology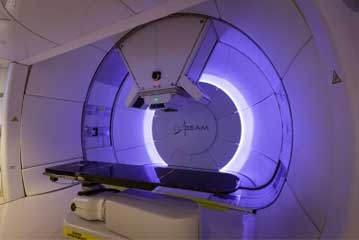 Pencil-beam scanning technology paints the radiation onto the tumor like a 3-D printer for pinpoint accuracy. MPTC is one of only a few proton therapy facilities in the country to feature this is every treatment room.
Our Expert Team
MPTC physicians provide a unique level of proton therapy experience and expertise, with an average of 20 years of clinical experience and a combined 40+ years of proton therapy experience.
Better Access to Care
MPTC has established a cost-neutral rate for treatment between protons and photons. Because of this affordable cost structure, MPTC currently has an insurance approval rate of 85%.